The Sprout Ideas "Introduction to Improvisation" Weekend – Kickstart Your Creativity & Confidence
10.30am – 5.30pm on Saturday & Sunday
Date: 1-2 October 2022
Venue: The City College, 55 East Road, London N1
Price: £85 – £120




Email us at info@sproutideas.co.uk for more info or to get booking details.
This workshop is suitable for everyone aged 18 to 80.
Want to increase your creativity & confidence?Want to think faster and become more spontaneous?Want to improve your communication skills?Want a fun weekend?
The "Intro to Impro" weekend covers everything you ever wanted to know about how to improvise but were afraid to ask. Two intensive days including all the essential skills of impro.
You'll learn all the rules that make impro work and engage in exercises to develop the skills core to successful improvisation.- How to be more spontaneous- How to release your creativity (or how you block it)- Being in the moment- Improve your active listening- Teamwork & creating stories ideas collectivelyWe learn that "failure" does not exist – only more or less successful ways of doing things.The days are designed to be 100% practical with most of the work in pairs or small groups.
This weekend is suitable for:
Complete beginners – interested in acting or performing or wishing to improve their communication skills and confidence
Actors & Performers new to impro
Improvisers who wish to refresh their existing skills. (Even if you have some prior experience of impro we usually recommend you start your journey here since everything we cover in subsequent courses is based on the core principles we introduce here.)
In fact this course is suitable to anyone who wants to try something different and have a fun weekend.
(The group will be limited to a maximum of 16 people.)(Notes: Minimum age is 18 years old. This course is not suitable for anyone with significant learning difficulties or visual impairment).
*Time*Both days run from 10.30am to 5.30pm
*Costs*The weekend costs £120. (Concessions £85).
*Venue*The City College Building. 55 East Road, London N1 6AH
Nearest Tube: Old Street (Northern Line)

Here are some of the occupations of people who have done this course and sent positive feedback …
Computer Programmers, Journalists, Secretaries, Designers, Writers, Artists, Teachers, Street Performers, Market Researchers, Doctors, Business Analysts, Editors, Company Directors, Dancers, Cartoonists, Sales People, Communication Officers, Singers, Stock Managers, Actors, Nurses, Stand-up Comedians, Dentists, Accountants, DJs, Photographers, Negotiators, Child Minders, Schedule & Operations Executives, Students, Life-coaches, Economists, Film producers and Marketers, Holistic Massage Therapists, Admin assistants, Beauticians, Commercial Managers, Sustainability Consultants, Medical Laboratory Assistants, Construction Managers, Management Consultants, Personal Assistants, Pharmacists, Video Editors, Screenwriters, Psychiatrists, Charity workers, Language teachers, Video Directors, Plumber, Royal Marines, Business development consultant, Strategy Manager, Speech and Language Therapist, Website developers, Music Teachers, Authors, Consultants, Office workers, Switchboard operators, IT Analysts …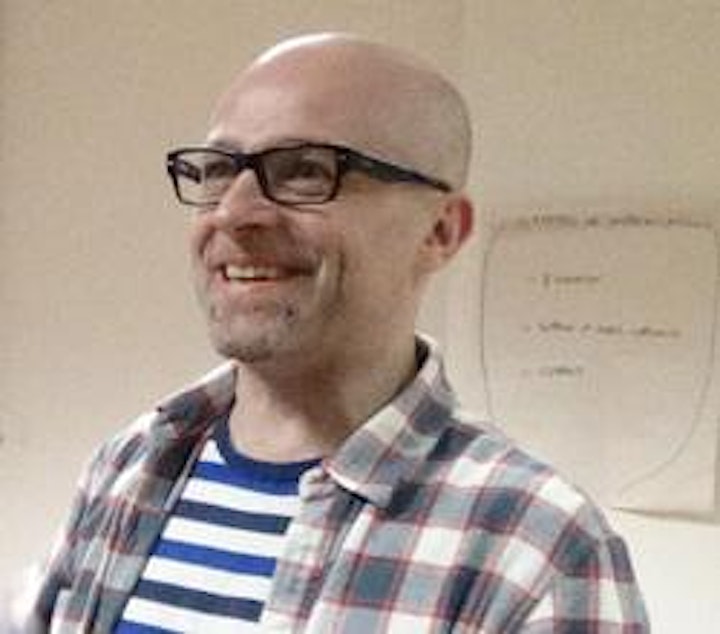 Your tutors will include Dave Bourn our most experienced tutor. Dave is currently the resident improvisation teacher at University of West London and the Court Theatre Drama School. He started improvising to help reduce his anxiety, and began performing with London Theatresports and Sacred Scriptless in the 90s. He has directed shows by Stephen K Amos, Carey Marx, Felix Dexter and Phil Nichol. The last of which was also nominated for the Perrier award. He has written for many comedians and sketch shows. Before he began ad libbing he gained a BSc in Computer Science at The University of Westminster.
Also Vicki Matranga, an experienced improviser/performer and recently back from teaching performance in China.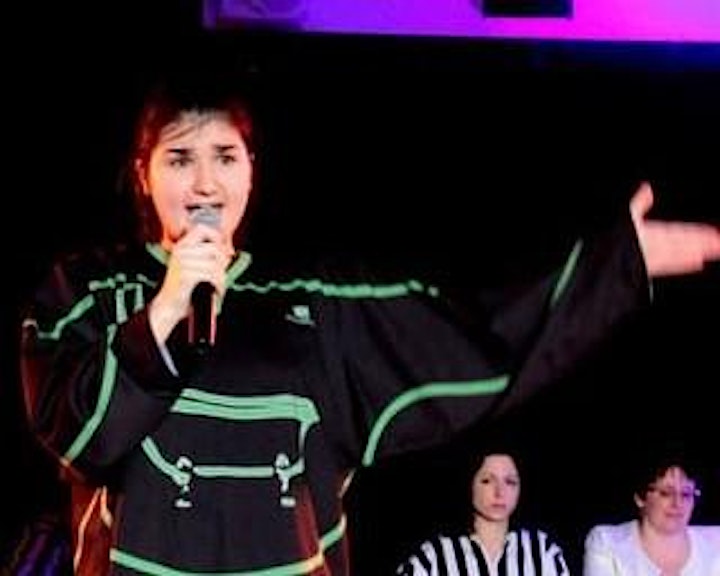 *To book a place or for more details*Because numbers are limited you must book in advance to guarantee your place.Email us at info@sproutideas.co.uk or call us on 020-8923-2545 to get more info.
Sprout ideas
Tel: 0208 923 2545
Email: info@sproutideas.co.uk
Twitter: @Sproutideas